CALL FOR PAPERS
Click here to view a printable version of the Call for Papers.
Sponsor
The International Association of Science and Technology for Development (IASTED)
Advisors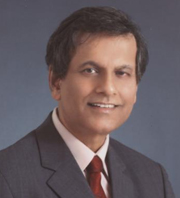 Location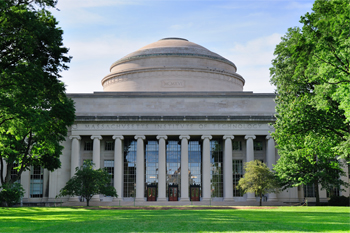 Some Photos have
Some Rights Reserved
.
Settled in 1631 by members of the original 700 Puritans of the Massachusetts Bay Colony, Cambridge Massachusetts is a city where American history meets cutting edge academics. Named after the famous Cambridge University in England, Cambridge MA has more than lived up to its namesake's history of academic excellence, and is home to two of the USA's most prestigious universities: Harvard and the Massachusetts Institute of Technology, or MIT.
Situated in the greater Boston area, it was in Cambridge that George Washington founded the US Army in 1775 during the American Revolution. Cambridge was also the site of an important literary revolution in the mid 1800s by the Fireside Poets, Longfellow, Lowell, and Holmes, credited with capturing the American identity of the times in their literature. Today, Cambridge's historic streets are brought to life by the many students who attend university in the city, by the vibrant squares teeming with boutiques, restaurants, and bars, and by a thriving biotech industry. Whether you would like to take a slow stroll through Harvard's hallowed grounds, or a short trip across the bridge to Boston for a taste of big city life, Cambridge MA will have what you're looking for.
---
Purpose
IASTED's 18th International Conference on Robotics and Applications (RA 2017) will serve as a forum for the exchange of ideas, technologies, and research results among scientists, engineers, and other professionals interested in this field.
Scope
The topics of interest to be covered by RA 2017 include, but are not limited to:
ROBOTICS
Assistive Robots
Autonomous Robots
Computer Vision
Haptics
Humanoid Robots
Medical Robots
Micro and Nano Robots
Multi-Robot Systems
APPLICATIONS
Automation and Manufacturing
Healthcare and Rehabilitation
Personal Robots
Prosthetics and Orthotics
Unmanned Ground, Aerial and Marine Vehicles
Submissions
Submit your paper via our website at: www.iasted.org/conferences/submit-855.html. All submissions should be in Adobe Acrobat (.PDF) format.
The IASTED Secretariat must receive your paper by August 1, 2017. Receipt of paper submission will be confirmed by email.
Authors submitting their papers early will normally receive notification at an earlier date.
Initial Paper Requirements
All papers submitted to IASTED conferences must be previously unpublished and may not be considered for publication elsewhere at any time during IASTED's review period. Authors are limited to a maximum of three paper submissions.
Initial paper submissions should be full papers. Papers of up to 8 pages in length are included in the conference registration fee. An extra charge will apply for every additional page for papers longer than 8 pages. Authors are responsible for having their papers checked for style and grammar before submitting to IASTED. Papers may be rejected if the language is not satisfactory.
When submitting a paper, complete the online initial paper submission form, designating an author who will attend the conference, and provide four key words to indicate the subject area of your paper. At least one of the key words must be taken from the list of topics provided under Scope, above.
Formatting instructions for initial papers are available at www.iasted.org/formatting-initial-page.html.
Reviewing
All papers submitted to this conference will be double-blind peer reviewed by at least two members of the International Program Committee and related technical committees. Acceptance will be based primarily on originality, significance, technical soundness, presentation, and references.
Acceptance and Registration
Notification of acceptance will be sent via email by September 14, 2017. Final manuscripts are due by October 5, 2017. Registration and final payment are due by October 5, 2017. Late registration fees or paper submissions will result in the papers being excluded from the conference proceedings.
Only one paper of up to eight pages is included in the regular registration fee. There will be an added charge for extra pages and additional papers.
Final Paper Requirements
The final paper must be correctly formatted and submitted online at http://pdfportal.iasted.org.
The formatting instructions can be found at: www.iasted.org/formatting-final-page.html and must be strictly followed. The page limit for final papers is eight single-spaced pages in 10 point Times New Roman font.
Tutorials
Submission

Proposals for three-hour tutorials must be submitted online by August 1, 2017. Submit tutorial proposals via the following web site address:
www.iasted.org/conferences/submittutorial.aspx?id=855.
Proposal Format

A tutorial proposal should clearly indicate:
The topic.
Background knowledge expected of the participants.
Objectives.
Time allocations for the major course topics.
The qualifications of the instructor(s).
Special Sessions
Special session proposals must be emailed to [email protected] by August 1, 2017. Proposals should include a session title, a list of the topics covered, and the qualifications and brief biography of the session organizer(s).
Papers submitted to the special session must be received by August 1, 2017, unless otherwise stipulated by the Special Session Organizer. A minimum of five papers must be registered and fully paid in order for this session to be included in the conference program.
More information on special sessions is available at www.iasted.org/conferences/specialsession-855.html.
Journals
Papers submitted to this conference that have been revised to include new results and offer a unique contribution may be considered for possible publication in ACTA Press' international journals (http://www.actapress.com/). For additional information about the submission of papers to journals, please visit: http://www.actapress.com/SubmissionInfo.aspx.
Indexing
The proceedings will be sent for indexing to:
Important Deadlines
| | | |
| --- | --- | --- |
| Submissions due | 7 days remaining | August 1, 2017 |
| Notification of acceptance starting | | September 14, 2017 |
| Final manuscripts due | | October 5, 2017 |
| Registration deadline | | October 5, 2017 |
Papers will be reviewed on an ongoing basis. Authors who submit early will receive their feedback and notification early.
Concurrent Conference(s)
RA 2017 will be held in conjunction with the IASTED international conference on:
Contact Us
For more information, or to be placed on the mailing list, please contact:
RA 2017 IASTED USA Secretariat Email: [email protected]
IASTED Secretariat
B6, Suite 101, 2509 Dieppe Avenue SW
Calgary, AB, Canada T3E 7J9
Tel: +1 403-288-1195
Fax: +1 403-247-6851
Email: [email protected]
Web site: www.iasted.org